Post by Aleksandr Jakob Masen on Dec 21, 2012 14:51:52 GMT -5
Girl You've Never Known No One Like Me
[/color]
Up There In You High Society[/color][/font][/center]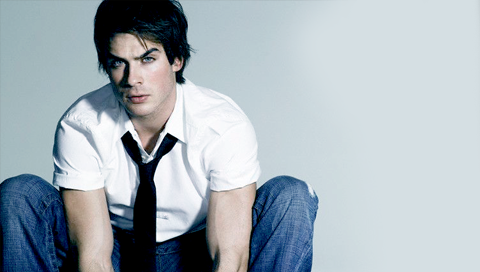 Aleksandr Jakob Masen
They Might Tell You I'm No Good Girl They Need To Understand
[/color]
Just Who I Am. I May Be A Real Bad Boy, But Baby I'm A Real Good Man[/color][/font][/center]
***~***~***~***~***~***~***~***~***~***~***~***
***~***~***~***~***~***~***~***~***~***~***~***
[/size][/center]
We Were Wanna Be Rebels Who Didn't Have A Clue
[/color]
With Our Rock N' Roll T-Shirts, And Our Typically Bad Attitudes[/color][/font][/center]
Overall, Aleksandr is a fairly easy person to get along with. He is a true Gryffindor at heart willing to take risks and seek adventures. He is an 'act now, ask questions later' type of guy. He does have his rebellious streaks when he finds something or someone to be in the wrong, but tends to his laid-back attitude. He has a small group of close knit friends that he would consider to be his Hogwarts Pack Family despite him being the only true wolf in the group. There are many he socializes with but holds no strong bonds or loyalties to unlike his Hogwarts Pack Family.
***~***~***~***~***~***~***~***~***~***~***~***
[/size][/center]
I Know What Runs Through Your Blood
[/color]
You Do This All In Vain. Because of You My Mind Is Always Racing[/font][/center]
For Aleksandre, enemies are a natural occurance. For one, he is a Gryffindor male which tends to put him at odds with the Slytherin males. Sure, he can put up an effort to be friendly towards them when they are being friendly back, but that only tends to dissolve when it is the week of the Gryffindor/Slytherin Quidditch Match. Secondly, he is a Werewolf by birth. Not actually someone most people want to be around. Which is fine by him since he has no qualms with being who he is and expressing himself freely about being a Werewolf.
***~***~***~***~***~***~***~***~***~***~***~****
[/size][/center]
Oh, It's A Beautifl Thing. Don't Think I Can Keep It All In
[/color]
I Just Gotta Let You Know What It Is That Won't Let Me Go. It's Your Love.[/color][/font][/center]
Ah, the opposite sex. A past time that any red-blooded male enjoys. However, Aleksandr has more at stake than your normal wizard. For him, finding a girl that is willing to look past the fact that he is a Werewolf and so is his family is a big a deal-breaker. So, he tends to keep his level of initmacy on the low. There will be the occassional flirting here and there. Perhaps a few chaste kisses, but nothing leading up to a full blown out relationship. Well, in his opinion anyways. But if there was to be that one special girl for him, she would have to be willing to put up with the ups and downs of the moon cycle, willing to create a tight bond with his family, and most importantly not crack under the pressure that society will certainly place upon her for dating a Werewolf.
***~***~***~***~***~***~***~***~***~***~***~***
[/size][/center]
It's A Brother And A Sister Kinda Thang
[/color]
Raise Up Your Hands If You All Wanna Hang[/font][/size][/center]
This area is reserved for those who are members of Aleksandre's family. Wether they be his own siblings, parents, aunts, uncles, or cousins.
***~***~***~***~***~***~***~***~***~***~***~****
[/size][/center]
Let Out A Howl If 'Ya Feel Like 'Ya Gotta
[/color]
If You Wanna Go On Back To The Holler, Holler Back[/color][/font][/center]
This area is reserved for those that Aleksandr does not come into contact with on a daily basis. Such people would include friends of his parents, his hogwarts professors, and his friends' parents.
***~***~***~***~***~***~***~***~***~***~***~***
[/size][/center]